COMMERCIAL LIQUIDATIONS & SPECIALTY SALES
Business and specialized assets require a highly defined buying audience. The more defined the audience, the more effective one-to-one marketing techniques become. Our marketing strategy for business and specialty liquidations is to thoroughly research the market, determine the key buyers, and execute a targeted advertising plan to attract the best buyers for your sale.
Providing the right market strategy depends on the locations demographics and the assets to be liquidated. Understanding the value of unique assets is our expertise, bringing the highest dollar value possible for our clients.
Michigan Liquidators has had the opportunity to bring some of the most unique assets available for public purchase.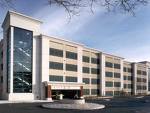 With over 29 years of experience in the commercial sector.
Auto Part Stores

Bank Assets

Lumber Yards

Jewelry Stores

Discount Stores

Court Ordered Sales

Hotels & Motels

Storage Assets

Pawn Shops

Rental Stores

Furniture Stores

Grocery Stores

Medical Compounds
Hospitals
Detailed information about your needs can be answered by contacting our staff at :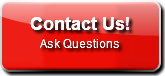 Phone: 810-309-1024